For primitive men, the word was sacred because it was considered more important than the message that it conveyed.
At those times, men used to talk very little, and when they did, their purpose was the communication of basic things like events, ideas, commands and teachings.
The word included authority, knowledge and a precise vital function.
Just like word, time was highly esteemed and regarded as a sacred entity; in fact, peoples were stirred and enlightened both by word and the growth over time.
Time goes by and cannot be stopped, therefore we have to grow in animistic terms if we want to escape from death.
Obviously, some assumptions may seem ridiculous, but if we pause for a moment and consider these ideas, we shall realise that are no as ridiculous as they might appear at first glance.
Certainly no one believes in the sacredness of word and time, since men themselves are sacred and worthy of respect.
Each person is unique and unrepeatable, just like every moment of his/her life.
Every moment should be experienced with great expectations and excitement for each discovery.
Nowadays, people are always in a hurry and tend to rush into things, without any respect for the only thing that men really possess, i.e. "time."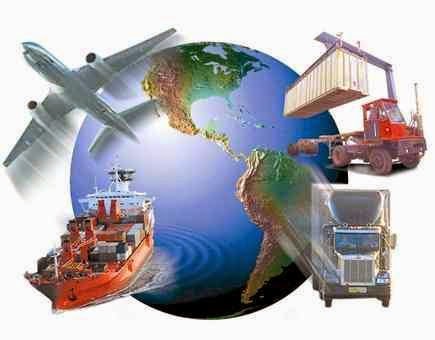 Everything is so quick: airplanes, trains, missiles… and as time passes by, people are already old and without any memory; they are dead and have already died.
Let's try to figure out the excitement of primitive men for the discovery that they, unlike animals, plants and minerals, could control their sounds and arrange them into words as a means of communication: we will surely realise the key role played by word for the recognition of human dignity.
When men constantly repeat "I", they put themselves at the centre of their own world.
Often, conversely, if they have no interest in humanitarianism or social commitments and focus on their ego, their approach to life becomes grotesque also due to their constant distortion of concepts. Some people regard themselves as special, and even believe in their ability to establish privileged relations with their creator.
Apparently, nobody needs to seek and listen to the words of the prophets who address directly  their heart and soul; in our modern times, most of the people believe and think that words are useless, because their content is vain and evanescent.
This happens because we talk too much: Internet, television, radio, meetings, preachers and gurus: their message does not result from a constructive thought and is not intended for the wellbeing of listeners and followers ... Therefore, they cannot be regarded as teachings! They are just a blatant manipulation designed to rule and prevail over the others by leveraging mass thoughts.
Consequently, the word has lost its sacredness and is perceived in a wrong way.
Fortunately, human brain and heart are equipped with a shield, so that the words heard and the unknown thoughts are poorly absorbed; once a speech is over, we are not able to repeat its content, since our mind has learnt or understood nothing.
In fact, while vain words and speeches remain just for a short period of time and then are thrown away like rubbish, the words addressing the heart - like those conveyed by this blog – are able to survive.
Books and men have a common task: performing their duties.
I do not know your opinion about this blog, but if even one concept or line will capture your attention and help you better understand your life, then my humble work will be useful.
There is nothing as dynamic as the use of words of wind and fire to facilitate the comprehension of one's life and self-realisation, with the purpose of building a world full of love for mankind and the whole universe.
Thus my old heart will be able to enjoy the right and duty to declare and write other words.