I am not agree, even if some did very well, what they did was to reject the coercive power, but not plagiarism and persuasion power.
I don't want to persuade anyone, just state the facts. Because if I asked you to follow me, albeit with lofty ethics and rules, I may sin of libertarianism -if those who preach laws, verdicts, believing to have renounced power, actually exercised it!
Every unfulfilled desire makes a second wish rise, that is to procure the means to pay the first, so it's a form of love for power, both for the best and worst wishes.
So where is the free will?
Let's take an example: in politics, there are those who want to see implemented some things they consider improvements, but it's just their own thought, as well as those who seek their own personal success.
A different purpose from power is not enough, if reached, it is necessary to be helpful to others, to satisfy their desire.
You have to keep in mind and to think in global form, the "force" is currently being used between different States, between which there is neither a strong common Government nor a law globally recognized nor judicial authority, or, that the concentration of power in the hands of the Government puts it in position to bully the rest of the community.
Give everyone an opportunity -but this has a positive and a negative effect too, i.e. it is equally important that there are not opportunities for robbers or dictators, and that instead there are some for construction professions.
Nothing raises moral and ethical level of a community than an increase in wealth, nothing lower it than its decrease.
Modern war (cold) requires a lot of skill, making it attractive to certain specialists who pull the strings in the World Banks.
In peace and in war is necessary to have.
When new laws are written, check the point that can harm people, even more than what would benefit it.
For my part, I believe that good and evil are embodied in individuals as in laws both new and old.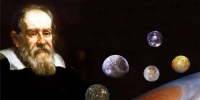 The moral of the power can't distinguish some types of power as legitimate and others illegitimate.
If you could choose to forge ethical examples and rules, these would be: Buddha and Jesus Christ, Pythagoras and Galileo, none of these were supported by the State.
None of them wanted the kind of power that imprisons people.
At last: it is not the violence to govern men, but the wisdom of common desires.